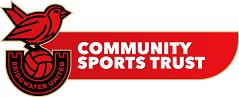 Bridgwater United Community Sports Trust (BUCST) is a Community Interest Company (CIC), not for profit entity, ensuring that all revenue received is used for the development of sporting activities for the local Community.
Bridgwater United Community Sports Trust CIC Fairfax Park Stadium Bath Road Fairfax Park Stadium Fairfax Park Stadium College Way Bridgwater Somerset TA6 4TZ

Art and craft for mental well-being,workshops and regular groups available. Aimed at helping you to de stress, increase confidence and self awareness. Utilising all the therapeutic benefits of creativity.
15 Market Street Highbridge Somerset TA9 3BP

Stowey Walking is the Walkers are Welcome group for Nether Stowey and Over Stowey, working toward making our two villages and the Quantock Hills more walker friendly.

The Princess, built in 1869 has seen many guises; an old Market House, Town Hall, a Council Chamber and a Fire Station.
The Princess Theatre, Princess Street, Burnham-on-Sea, TA8 1EH

Ham Wall is a thriving wetland created from old peat workings situated in the heart of the Avalon Marshes. Enjoy stunning views across to Glastonbury Tor and explore secluded paths through the mystical landscape.
RSPB Ham Wall Meare, Nr Glastonbury Somerset BA6 9SX

Milverton Concert Society has recently celebrated 31 years of presenting innovative, professional concerts in the beautiful candlelit St Michael's church, Milverton where the acoustics are exceptional and the welcome very warm.
St Michael's Church, Milverton TA4 1JS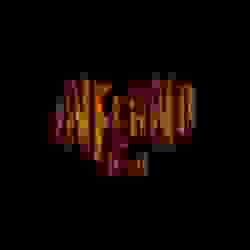 We are a Drum & Bass event organisation based in the South-West of the UK. Founded by ex-GBH and former Pawlett Manor resident DJ's SK2 (formerly Skitz) & Maestro, we held our first ever Inferno event in 2006 at Flaming Jae's in Brean...

Our team of community fundraising volunteers in and around Winscombe devote their time to raising vital funds for the RNLI. Find out more on our Facebook page www.facebook.com/groups/831976350849360/?

We run a broad range of events from craft fairs, wedding fairs, music festivals, etc. We deliver and manage first-class events throughout the South West, and we are looking to expand all the time.
North Lodge North Lodge Court South Horrington Village Wells BA5 3ED


THE MID-SOMERSET ORCHESTRA was founded in 1973 and performs regularly in Street and Wells. From the player's point of view, the aim is to give local amateur orchestral musicians of a high standard the opportunity to rehearse together, and to take...
Croscombe Village Hall, Fayreway, Croscombe BA5 3RA
Things to do in Bridgwater