Cathays Brass is a community brass band in the heart of Cardiff. Our aim is to provide a fun and enjoyable environment to create great music.
Cathays Sports and Social Club Cathays Terrace Cardiff CF24 4HS

NoFit State is the UK's leading large-scale contemporary circus company. NoFit State was founded in 1986 by five friends.
NoFit State Four Elms Road Cardiff CF24 1LE

At Taking Flight we make bold, unusual theatre productions with D/deaf, disabled and non-disabled performers.
Taking Flight Theatre Chapter Arts Centre Market Rd Canton, Cardiff, 029 2023 0020 CF5 1QE

We specialise in putting on live music ADULT only weekends across the UK in different venues. From 60's,70's,80's and ska and mod weekends.
11 coed gethin caerphilly CF83 2AE

The Spirit of Wales is distilled in Newport and captures the essence of the Welsh. A no-nonsense spirit distillery that creates authentic Welsh spirits in Newport.
16a Greenwich Road Maesglas Industrial Estate Newport NP20 2NN

Newport's metal Night. Check our Facebook events page for the latest events. Vinyl music, Live bands. Goth, Gothic, Doom, Stoner, Metal Alternative.
22-24 Stow Hill Newport NP20 1JD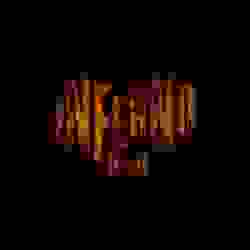 We are a Drum & Bass event organisation based in the South-West of the UK. Founded by ex-GBH and former Pawlett Manor resident DJ's SK2 (formerly Skitz) & Maestro, we held our first ever Inferno event in 2006 at Flaming Jae's in Brean...

Welcome to Mini Professors, the first science program that has been designed specifically for preschool children. Our 45 minute themed sessions make science fun and enjoyable for pre-school children.
Hall and Woodhouse Newfoundland Way Portishead BS20 7FP

The Princess, built in 1869 has seen many guises; an old Market House, Town Hall, a Council Chamber and a Fire Station.
The Princess Theatre, Princess Street, Burnham-on-Sea, TA8 1EH

Our team of community fundraising volunteers in and around Winscombe devote their time to raising vital funds for the RNLI. Find out more on our Facebook page www.facebook.com/groups/831976350849360/?

Nestling in the heart of the Monmouthshire countryside and located a short stroll from the picturesque town of Usk, our family-run hotel offers relaxation and a high level of personal service.
Pontypool Road, Usk NP15 1SY