Organisations In and Around Felixstowe
More...
The Lions Club of Felixstowe is part of Lions International, a Worldwide Service Club which is non-political and has no religious ties and is open to all beliefs and persuasions.
83 coronation drive IP11 2NX
More...
The Society, started in the mid 70's keeps alive the History of RAF Martlesham Heath. We hold Monthly Meetings on the First Friday of the Month, in The Martlesham Heath Community Centre.
Howard King howard.king1@outlook.com 01473 274300 IP3 8QP
More...
The Driftwood Gallery at Photovogue is a hidden gem to be found in the sleepy seaside town of Frinton on Sea in Essex.
The Driftwood Gallery at Photovogue 145c Connaught Avenue Frinton on Sea Essex CO13 9AH
More...

We meet fortnightly to develop and practise speaking and leadership skills. Meetings are designed to be fun, supportive and informative.
Suffolk Chamber of Commerce IP2 8SQ
More...
Creative crafters - Adult (18+years) Craft nights can be held in the pub or a café, unleash your creativity, book with a friend, or come to make new friends with these fun and social craft nights.
More...

We provide professional rural touring and site-specific theatre with a focus on new writing, new audiences and the development of new talent.
Sir John Mills Theatre, Gatacre Road, Ipswich IP1 2LQ
More...
Learn to play this fantastic instrument named a Steelpan. Within no time you'll be enjoying playing songs from a classic Calypso selection as well as modern day songs.
More...
Welcome to the World Organization for Fitness and Wellness Would you like to start a new career doing a job that you love? Or maybe you would like to start your own business?
Woodbridge, Suffolk, UK IP13 0DT
More...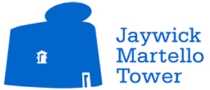 Jaywick Martello Tower was built in the early nineteenth century to protect the coastline from French invasion. Today, it is open to the public as an arts, heritage and community space.
Jaywick Martello Tower, The Promenade, Belsize Avenue, Jaywick Sands CO15 2LF
More...

Aldeburgh & Disctric Flower Club celebrated its 65th Anniversary last year. We are affliliated to the National Society of Flower Arrangement Societies and we meet on the third Tuesday of the...
Aldeburgh Church Hall, Victroia Road, Aldeburgh IP15 5EA
More...
Welcome to Catastrophe Cat Café We have opened a 'cat café' – a place for cats and humans to come together and engage with each other.
Unit 27a, Maitland Road, Lion Barns, Needham Market, IPSWICH IP6 8ZN
More...
Hail and welcome to the Earth Spirit Pagan Events Whether you are a witch, druid, or shaman, old, or just starting on your spiritual path all are welcome at our events.
Things to do in Felixstowe