More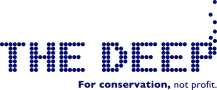 Hull's award winning aquarium, The Deep is home to over 3,500 fish including Green sawfish, sharks, rays, turtles and a colony of gentoo penguins!
More
The Haltemprice Art Group was established in 1947, in Cottingham, East Yorkshire. The group holds meetings in the art room of Cottingham High School, on Tuesdays at 7pm during term time.
Cottingham Civic Hall Market Green Cottingham East Yorkshire HU16 5QG
More

Madhyamaka Kadampa Meditation Centre (KMC), is a special place of tranquility, rest and reflection located near Pocklington in the Yorkshire Wolds.
Madhyamaka KMC Kilnwick Percy Hall Pocklington East Riding of Yorkshire YO42 1UF
More

ALL MEETING HAVE BEEN CANCELLED FOR 2022 DUE TO THE ONGOING COVID VARIENTS FULL DETAILS OF WHEN INDOOR MEETINGS WITH RESTART WILL BE UPDATED HERE AND POSTED ON OUR WEBSITE LATER IN THE YEAR -
WESTFIELD BANKS SPORTING COMPLEX WESTFIELD LANE HOOK DN14 5PW
More
Grainthorpe Festival of Arts was set up to carry on the tradition of Grainthorpe Art & Craft Exhibition, an established and successful group which disbanded in 2007.
More
Carlton Towers is many things. An extraordinary house. An extensive country estate teeming with wildlife. One of Yorkshire's true hidden gems. But most of all, it is a family home; our home.
Carlton Towers, Yorkshire, Carlton DN14 9LZ
More
Movement for everyone from the weak and wobbly to the fit and flexi. A calm and welcoming environment perfect for beginners and with enough to challenge the more advanced.
Louth Yoga Studio Pawnshop Passage Louth LN11 9JQ
More
Louth Choral Society presents a wide variety of choral music from the 16th Century right through to the present day.
Louth Choral Society / Salvation Army Hall, Church Street, Louth LN11 9BS