Organisations In and Around Markfield

Join the fun and discover a unique experience that celebrates the best of Gin and Rum and promises the party of the year.

We have a group of businesses under the 'Heavenly' umbrella. Heavenly Mediumship - Card Readings/psychometry/investigations/psychic work/mediumship (Can be booked via Fresha for...
66 Coventry Road, Exhall (We're next to the barbers, and the print shop, opposite the Co-op) CV7 9EU

The Rutland Sinfonia is an amateur orchestra based in Oakham, but there is nothing 'amateur' about the quality of our performances.
11 Clark Drive Melton Mowbray LE13 1HU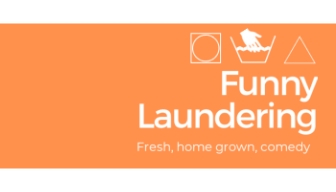 We are Funny Laundering, a Midlands based comedy theatre company and producers of Washdown: an open mic cabaret and comedy show at WOLF Italian Street Food.


Music for Everyone is an independent educational charity with over thirty years' experience in devising and running innovative music participation events across Nottingham and the East
10 Goose Gate, Hockley, Nottingham NG1 1FF
Things to do in Markfield