Organisations In and Around North Yorkshire
More

Madhyamaka Kadampa Meditation Centre (KMC), is a special place of tranquility, rest and reflection located near Pocklington in the Yorkshire Wolds.
Madhyamaka KMC Kilnwick Percy Hall Pocklington East Riding of Yorkshire YO42 1UF
More
The Forum offers a diverse programme of events and activities which include a range of live bands, theatre, comedy, cinema, live/streamed, talks and community events.
More
Skipton Little Theatre has been the home of the Skipton Players since 1960. Seating a maximum of 72 people the theatre has a very friendly and personal atmosphere.
Clifford Street, Skipton, North Yorkshire BD23 2AD
More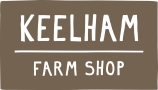 Keelham Farm Shop in Skipton is a showcase for the region's best locally grown and reared produce.
More
Set in a wonderful Victorian building Scarborough Market Hall and Vaults is home to over 70 small individual businesses ranging from silversmiths, bakers, menswear, antiques and collectables
St Helens Square Scarborough YO11 1EU
More
A beautiful village hall in the Lower Dales, ideally located between the market towns of Bedale, Richmond & Leyburn the hall is available for hire with its main room holding over 100 guests, a
More
A community church on Scarborough's South Cliff. A friendly, open, inclusive place - where we have open hands, open hearts and open minds. Family fun days, concerts and festivals
Ramshill Road, Scarborough, North Yorkshire, YO11 2LN
More
Circus Montini is a new concept in modern circus. Still, it owes much to the early days of this unique form of family entertainment which was the toast of the town wherever it went and attracted the...
We tour across the UK, keep an eye on here, or our website or facebook for venue announcements. DL8 1EZ
More
The Bar Convent on Blossom Street was established in 1686 as a school for girls. Today, the grade I listed buildings are open to the public.
17 Blossom Street, York YO24 1AQ
Things to do in North Yorkshire