Organisations In and Around Stoneleigh

We are a group of individuals who share an interest in all creative textile techniques - traditional and contemporary, including hand and machine embroidery, mixed media, quilting, fabric printing,
Solihull Methodist Church Hall, Blossomfield Road , Solihull B91 1LG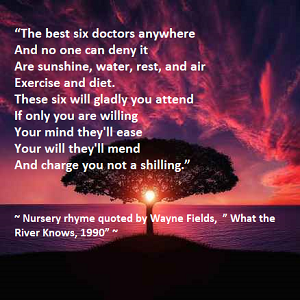 I'm a complementary therapy practitioner and holistic coach (and an accountant!) I'm a qualified accountant by trade but over the years I have progressed from being an accountant to teaching...
2 Edgehill Drive CV37 7RS

Christmas Messiah, 7pm Saturday 30th November 2019. The Cantare Singers, soloists Voci Vivo and organist Alan Cufaude.
The Hollies, 1 Brockhall Road NN7 4SY


SPEAKERS CORNER Speakers' Corner hosts bi-monthly illustrated talks for you to enjoy at Ravensthorpe Village Hall, High Street, NN6 8EH.
Ravensthorpe Village Hall 1, High Street Ravensthorpe NN6 8EH

Buddhist meditation & retreat centre Nagarjuna Kadampa Meditation Centre is a special place of relaxation, reflection and friendship.
Thornby Hall Naseby Road, Thornby NN6 8SW

Buddhist meditation & retreat centre We offer a variety of introductory meditation classes, retreats, one-day meditation workshops, art courses, and in-depth study programmes.
Thornby Hall Naseby Road, Thornby NN6 8SW

Spend the night with Paranormal Eye Uk on a actual ghost hunt at a number of the United Kingdom's sinister, haunted and eerie locations.
138 Leicester Road Enderby Leicester LE19 2BE

The Midlands Best Comedy Club 2021/22 as voted for in the Midlands Comedy Awards.


Nowadays people are busy living stressful lives and not realising that they are in danger of losing real connection to care about the things that really matter... ?? Health ?? Relationships ??
11 Glendale Court, Wilnecote, Tamworth, Staffordshire, B77 5PY


Since 2000 the Traditional Arts Team has been delivering top quality traditional folk music and storytelling to venues across the Midlands.
19 Springfield Road, Kings Heah B14 7DU

We are a friendly group that supports the community locally, nationally and internationally We run a free Chiropody Outreach Project in the city centre for the homeless We are creating a brand
Erdington Conservative Club Orphanage Road Erdington Birmingham B24 9HU
Things to do in Stoneleigh