Organisations In and Around Swaledale
A beautiful village hall in the Lower Dales, ideally located between the market towns of Bedale, Richmond & Leyburn the hall is available for hire with its main room holding over 100 guests, a
The Bowes Museum opened to the public in 1892 and is the creation of John and Joséphine Bowes. John Bowes, the illegitimate son of the 10th Earl of Strathmore, was a successful business man who...
Circus Montini is a new concept in modern circus. Still, it owes much to the early days of this unique form of family entertainment which was the toast of the town wherever it went and attracted the...
We tour across the UK, keep an eye on here, or our website or facebook for venue announcements. DL8 1EZ
Details >
The Forum offers a diverse programme of events and activities which include a range of live bands, theatre, comedy, cinema, live/streamed, talks and community events.
Christmas Fayre Saturday 17th November 2018 10.30am-3pm Free Entry At Girlguiding Durham Camp House All Proceeds to: Girlguiding Holiday House - Durham Camp House Stalls: Christmas Gifts,...
Durham Camp House Whitworth Park Stanners Lane Spennymoor DL16 7QX
Details >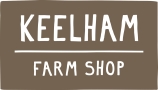 Keelham Farm Shop in Skipton is a showcase for the region's best locally grown and reared produce.
Skipton Little Theatre has been the home of the Skipton Players since 1960. Seating a maximum of 72 people the theatre has a very friendly and personal atmosphere.
Clifford Street, Skipton, North Yorkshire BD23 2AD
Details >
Things to do in Swaledale