Organisations In and Around Usk
More
Nestling in the heart of the Monmouthshire countryside and located a short stroll from the picturesque town of Usk, our family-run hotel offers relaxation and a high level of personal service.
Pontypool Road, Usk NP15 1SY
More
Friday 4th May 8pm-Treadam Barn Goes Ronnie Scotts's -A Celebration of Billie Holiday & Lester Young with Canadian jazz vocalist Lauren Bush, saxophonist Fliss Gorst & jazz pianist Pete Billington.
Treadam Barn Llantilio Crossenny NP7 8TA
More
The Savoy Theatre, Monmouth is a Grade II* listed building. Run by the Monmouth Savoy Trust, and a team of volunteers, the theatre provides high quality, live performance as well as top-rated films.
Church Street, Monmouth NP25 3BU
More
Newport's metal Night. Check our Facebook events page for the latest events. Vinyl music, Live bands. Goth, Gothic, Doom, Stoner, Metal Alternative.
22-24 Stow Hill Newport NP20 1JD
More
The Spirit of Wales is distilled in Newport and captures the essence of the Welsh. A no-nonsense spirit distillery that creates authentic Welsh spirits in Newport.
16a Greenwich Road Maesglas Industrial Estate Newport NP20 2NN
More
The Magic Roundabout Milongas are tango dance events for people who like traditional tango music. We believe that the details make a difference to your dance experience.
More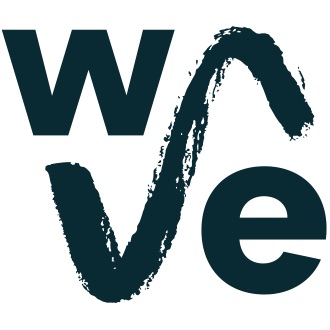 Whatever your age, fitness, learning or physical ability, we'll help you to get the most out of your surfing and your time at The Wave in Bristol.
The Wave, Washingpool Farm, Easter Compton, Bristol, BS35 5RE
More
Welcome to Mini Professors, the first science program that has been designed specifically for preschool children. Our 45 minute themed sessions make science fun and enjoyable for pre-school children.
Hall and Woodhouse Newfoundland Way Portishead BS20 7FP
More
Grab your very best explorer's outfit and head out on an adventure, where you'll discover amazing species from around the world!
Wild Place Project, Blackhorse Hill, Bristol BS10 7TP
More
Shirehampton Markets is a non profit community organisation run by volunteers and part of Shirehampton Community Action Forum (SCAF). Without their help Shirehampton Markets would not exist.
Shirehampton Markets. SCAF (Shirehampton Community Action Forum) Public Hall, Station Road, Shirehampton, Bristol BS11 9TX