Organisations In and Around Wiltshire
More...

We are a Bible-based church, where The Holy Spirit is free to lead us. So we experience the love, joy and peace of God whenever we meet. Everyone is made to feel welcome when they are here.
Grace Christian Centre Woodcock Industrial Estate - Opposite Kingdown School Woodcock Road Warminster BA12 9DX
More...
Sing Four Four is a mixed community choir of approximately 45 singers and gives a very warm welcome to members of all abilities.
St Sampsons Church, Bath Road Cricklade Wiltshire SN6 6AX
More...
Trowbridge Town Hall has been at the centre of life in our town for over a century. Now run as a charity, we're home to a welcoming café, two boutique shops, live music, cinema and creative...
Market St, Trowbridge BA14 8EQ
More...
Each year, Whiteparish All Saints' Church & School organise a Village Summer Fete and is the opportunity for village supporters to celebrate working together for the good of all...
Whiteparish Memorial Ground, Common Road, Whiteparish SP5 2SU
More...
Open 5pm to midnight Monday to Thursday 4pm to midnight Friday 12pm to midnight Weekends. We show all sport every day on multiple screens with surround sound. Friday 8pm to 11.
The Close Warminster Wiltshire BA12 9AL
More...
At the heart of the festival is the Scarecrow Trail, centred around the village green and about 1.5mls in total length (generally flat and wheelchair/buggy friendly, some lanes are without...
More...
Currently playing our hearts out in the National League, South, CTFC is a family football club. Formed in 1873, and celebrating 100 years at Hardenhuish Park in 2019, we're one of the oldest...
Hardenhuish Park Bristol Road SN14 6LR
More...
With over 15 years experience we create and implement bespoke digital marketing strategies that can include anything from a website re-design to search engine optimisation, email marketing, PR, data
The Old Brewery, Newtown BA15 1NF
More...
Salisbury Cathedral has been a place of worship, welcome, and hospitality for over 800 years. Its Spire (the tallest in the country and a feat of medieval engineering) rises to a breath-taking...
Salisbury Cathedral and Magna Carta, The Close SP1 2EJ
More...

Situated in Salisbury's Guildhall Market Square, Gallery 21 offers the very best in contemporary Fine Art.
21 Queen Street Guildhall Market Square Salisbury Wiltshire SP1 1EY
More...
Be Well Events brings you an interactive experience where you can delve into health and wellness practices, trying them out on the day or learning more and soaking up the energy of bringing together
10 Loddon Way Bradford on Avon BA15 1HG
More...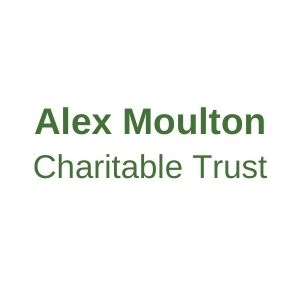 The Alex Moulton Charitable Trust was founded by Dr. Alex Moulton in 1977. Following Alex's death in December 2012, the remaining assets of the Moulton Estate passed to the Charitable Trust...
The Hall, Bradford on Avon, Wilthsire BA15 1AJ
Things to do in Wiltshire