More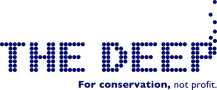 Hull's award winning aquarium, The Deep is home to over 3,500 fish including Green sawfish, sharks, rays, turtles and a colony of gentoo penguins!
More
The Haltemprice Art Group was established in 1947, in Cottingham, East Yorkshire. The group holds meetings in the art room of Cottingham High School, on Tuesdays at 7pm during term time.
Cottingham Civic Hall Market Green Cottingham East Yorkshire HU16 5QG
More
Grainthorpe Festival of Arts was set up to carry on the tradition of Grainthorpe Art & Craft Exhibition, an established and successful group which disbanded in 2007.
More
Louth Choral Society presents a wide variety of choral music from the 16th Century right through to the present day.
Louth Choral Society / Salvation Army Hall, Church Street, Louth LN11 9BS
More
Movement for everyone from the weak and wobbly to the fit and flexi. A calm and welcoming environment perfect for beginners and with enough to challenge the more advanced.
Louth Yoga Studio Pawnshop Passage Louth LN11 9JQ
More
Like to wiggle, jiggle and giggle, then come and join my dance fitness classes? Aimed at older adults, we dance to some great oldies but goldies (and sometimes modern music too!
More
Local Events Handmade Artisan crafts Made by local crafters
14 Seahaven Springs Mablethorpe LN12 2QS
Things to do in Withernsea