Organisations In and Around East Yorkshire
More...

ALL MEETING HAVE BEEN CANCELLED FOR 2022 DUE TO THE ONGOING COVID VARIENTS FULL DETAILS OF WHEN INDOOR MEETINGS WITH RESTART WILL BE UPDATED HERE AND POSTED ON OUR WEBSITE LATER IN THE YEAR -
WESTFIELD BANKS SPORTING COMPLEX WESTFIELD LANE HOOK DN14 5PW
More...
The Haltemprice Art Group was established in 1947, in Cottingham, East Yorkshire. The group holds meetings in the art room of Cottingham High School, on Tuesdays at 7pm during term time.
Cottingham Civic Hall Market Green Cottingham East Yorkshire HU16 5QG
More...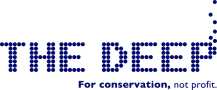 Hull's award winning aquarium, The Deep is home to over 3,500 fish including Green sawfish, sharks, rays, turtles and a colony of gentoo penguins!
More...
Carlton Towers is many things. An extraordinary house. An extensive country estate teeming with wildlife. One of Yorkshire's true hidden gems. But most of all, it is a family home; our home.
Carlton Towers, Yorkshire, Carlton DN14 9LZ
Things to do in East Yorkshire