Organisations In and Around Marden
WEEKLY ART GROUPS Join in on one of our drawing and painting groups on Tuesdays or Wednesdays. Groups meet at The Crowns for a half day every week and, with Roger's guidance, explore all aspects...
The Crowns, Ullingswick, Hereford HR1 3JQ
Details >

Pottery Painting Studio a fun activity for all ages. Relaxed quality time designing pottery of your choice. Booking recommended.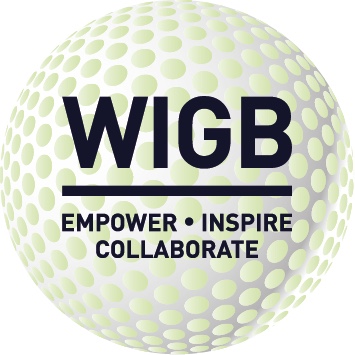 'Women in Golf & Business' aims to create a supportive environment and community for women across all sectors of the business world to confidently embrace the opportunities that golf can bring
Elmslie House is a home with a difference! It's an elegant Grade II listed venue and private family home set in the heart of Great Malvern.
Elmslie House 8 Avenue Road Malvern WR14 3AG
Details >
An ex -therapist and event manager for over 20 years and now a ukulele musician with trombone and other instruments as well as voice, I am singing my heart out constantly with any musicians or
198 Pickersleigh Rd. Malvern WR14 2QX
Details >
The Fold's mission is to carry out activities which benefit the community and in particular improve the health and wellbeing of individuals, the local and wider community and the planet, to support
The Fold, Bransford, Worcestershire WR6 5JB
Details >
At The Sewing Room I runs classes for all sewing abilities with workshops designed to build student's confidence in a logical, guided, step-by-step approach.
Studio 7, The Fold, Bransford WR6 5JB
Details >
WDGC is an extremely friendly group of enthusiastic gardeners which meets throughout the year. We enjoy a varied programme of evening speakers and daytime car or coach trips and spend much time...
Wigmore Village Hall, Ford Street, Wigmore, Leominster, Herefordshire HR6 9UW
Details >
Concerts for Craswall began life in the late 1990's, the vision of Sue Norrington BEM. A lover of music, Sue's ambition was to bring the highest quality classical chamber music to this...
Forest House Craswall Herefordshire HR2 0PN
Details >
Archiimp specialise in the management, promotion and curation of Pop Up Art Galleries in unoccupied or unloved buildings in City Centers.
Architectural Impressions, 52 Surman Street WR1 1HL
Details >
5 sessions a week at the fabulous St.Peters Baptist Church on St.peters drive...... Come and join us to achieve your weight loss goals, whilst surrounded by like minded people, make friends in...
St. Peters Baptist Church Eden Close Worcester WR5 3TZ
Details >
Daytime Discos Monthly Dj and Hosts.
The Goodrest Tavern Skittle Alley Worcester WR3 8EP
Details >